HOW WE BECAME A DEALER FOR THE PEOPLE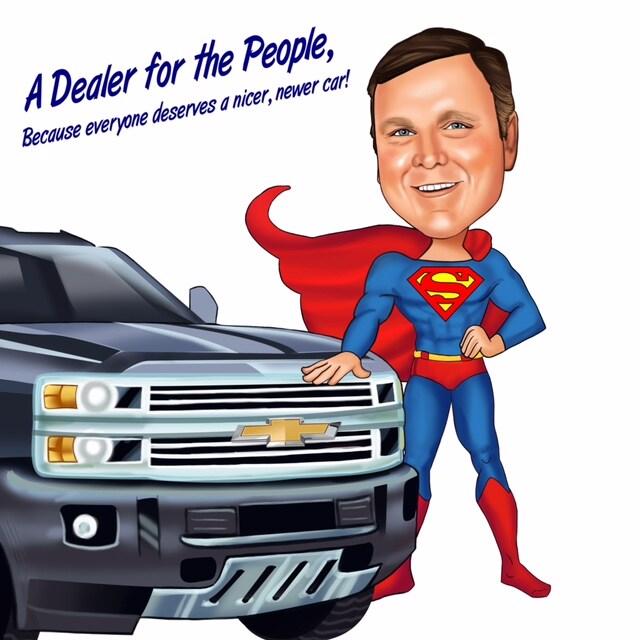 OUR STORY
I grew up in the car business, but I never thought I would be a car dealer myself. As a child, I was fortunate to be a part of a wonderful family that always had food on the table and a couple of cars in the garage. It was a happy time, but boy did I (and my sister and brother) miss my Dad. He worked as many as 70 hours a week and while we ate dinner, played baseball games, went to the movies, my Dad was usually at work.
As we grew up, my father never once encouraged us to be car dealers. He wanted us to move away, see new places, work in another industry and mostly to go to college. I did my best to fulfill my Dad's wishes but was never able to figure out why my Dad never seemed eager for his children to join his business.
Years later through a series of strange twists in life, I ended up here at Paul Browns working with my father. He shared with me all he knew, allowed me to experiment, though he often knew the outcome, and was simply the best mentor ever. Working side by side, I was finally able to fully appreciate all my Dad had done to give my family what we had growing up. The car business wasn't easy, the competition was fierce, and the business was constantly changing. There were things about the car business my Dad loved, but enough things he didn't love that he never pushed us to join the business.
He loved the people, the customers and his co-workers. He loved being able to help people, he loved the smiles a new car could bring. He loved the laughs, the excitement and camaraderie. He was proud of what he did and hated the "bad apples" who had tarnished the image of the car industry. He was a fair man who reminded his staff that "we all have to look into the mirror each day", to be of help to others, and be proud of what we do. His principles of fairness and "providing value" to our customers remain with us today.
Sadly, we lost my father John in 2008 during a time of great crisis in the auto industry. The industry was in turmoil and many in the public and government didn't think the industry was worth saving. I struggled with my own thoughts of leaving the business and wondered whether or not I could survive it alone. There were many sleepless nights until I knew what I had to do.
It would be a challenge, but I knew I had to dedicate myself to making this business into a place that encompassed all my Dad loved about the business. Our focus would be helping people find the car of their dreams, we would be here to help, not sell! Our business would be fun, no starched white shirts and ties. A place where everyone can feel at home, a place where your friends work. We would do the opposite of all those "bad apples" he disliked. We would do what we said we would do, and smile every day when we looked in the mirror. This would be a place where I would love to have my children work. We would sell more because we gave more, we would become a Dealer For The People!

Terry Brairton
President